With Tyme, you can not only record times while you work, you can also plan your projects and tasks ahead. This gives you an overview of your workload at all times.
When you create a new project or task, simply enter the start and due date and the planned time.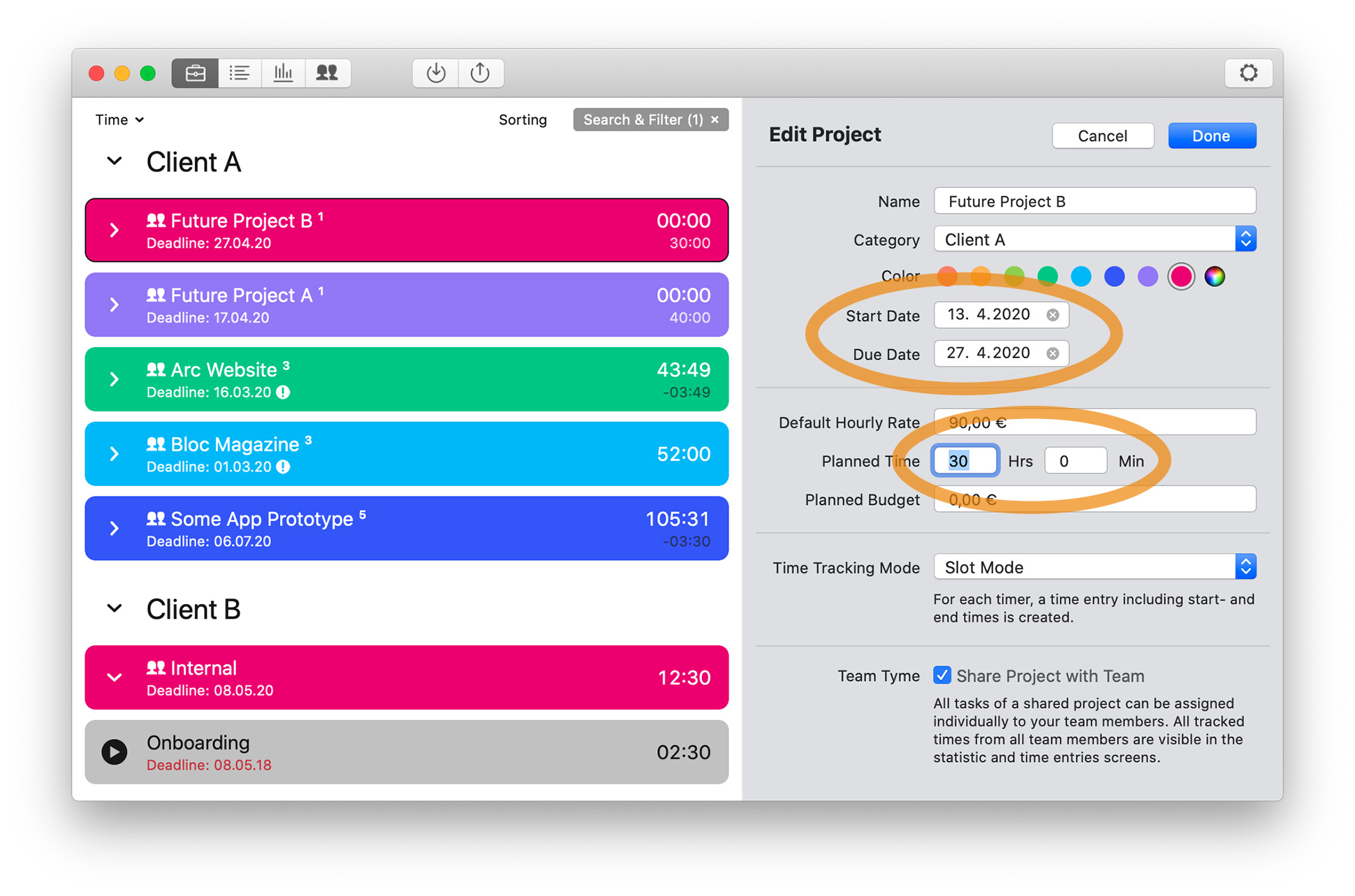 Tyme will show you how your workload looks like and how much breathing space you have left for other projects. The statistics are updated live as you work on the project.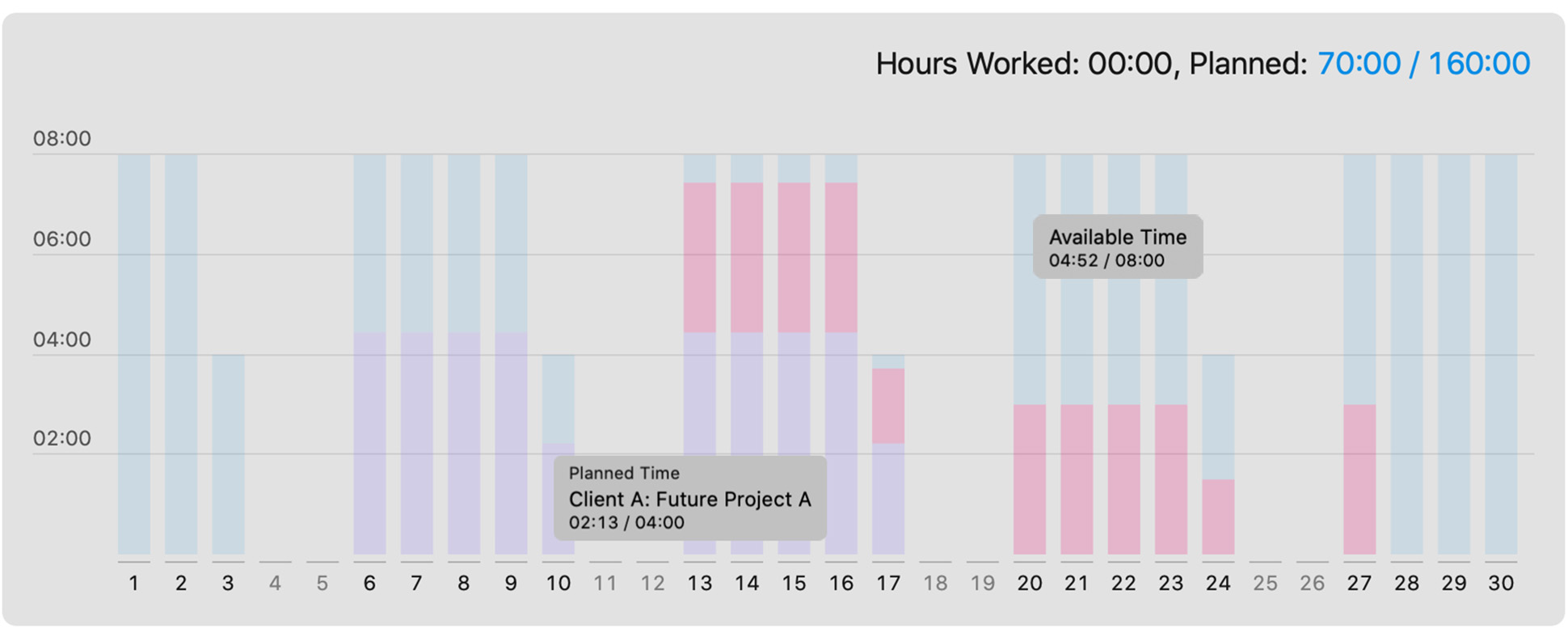 Additionally you can see how much time you have at your disposal. Like in this example, 70 hours of maximum 160 hours are already planned.