May 30, 2022
Update 2022.10
Bugfixes
Missing Times are now hidden, when certain filters are active
New selectable column for the PDF timesheet: "Categories"
Notes in the timesheet PDF are now separated by line breaks
Fixed wrong vacation display in the statistics when the vacation ends in another month
Performance improvements for large databases
Sneak peek at the next version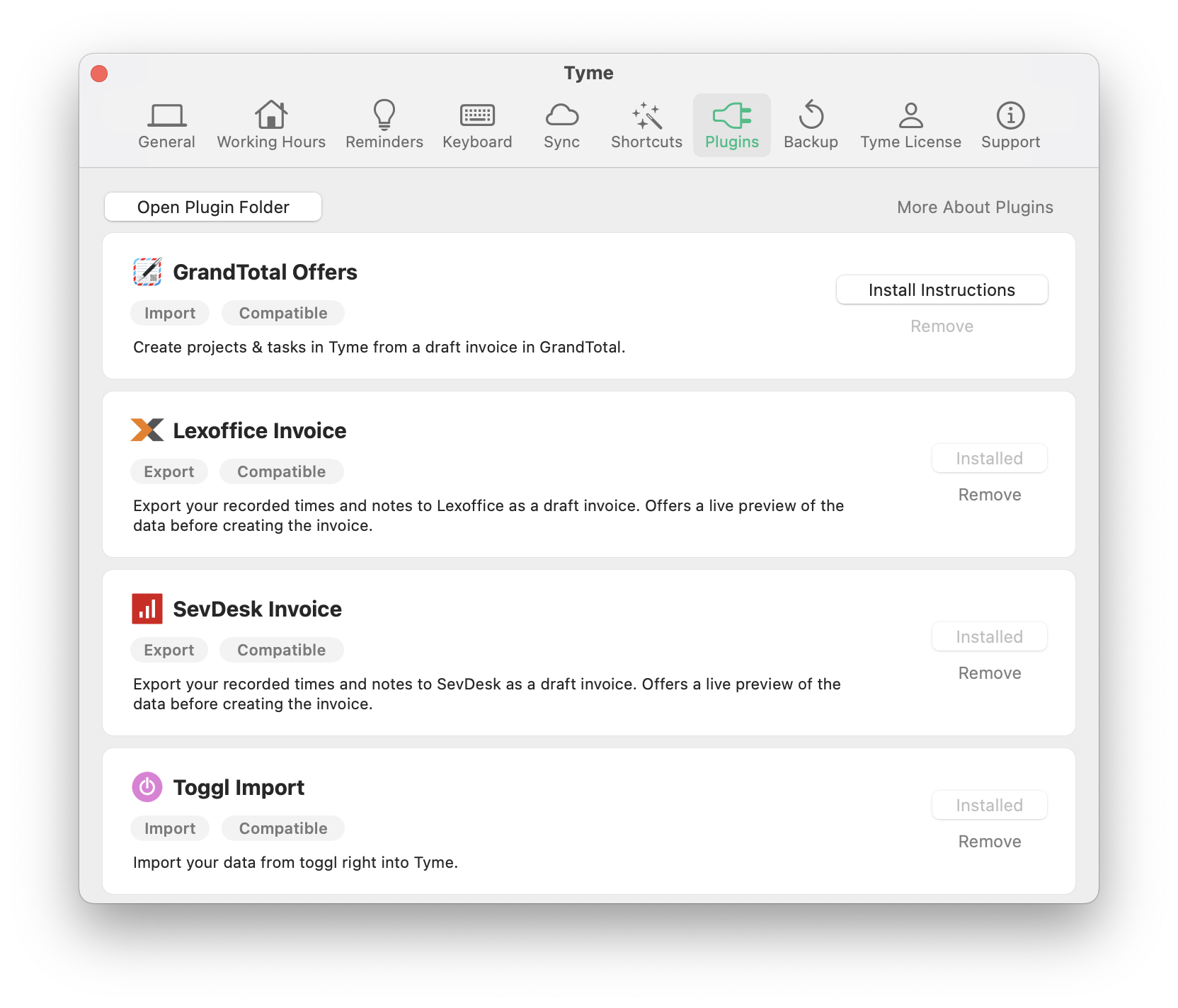 Time tracking is an important part of the workflow. Hours need to be recorded correctly for projects and tasks, invoices need to be created from the recorded times or the data needs to be transferred to other programs.
That's why we are happy to announce that Tyme will support plugins that allow data flows into or out of Tyme starting with the next release.
For the start we will provide some plugins and also plan to integrate new ones on a regular basis. As always, suggestions and ideas are welcome.
For those interested in the technology, there is already documentation (still under construction) for the plugins: https://github.com/tyme-app/plugins.